CREATINE is a product that contains 100% high pharmaceutical quality creatine monohydrate. *Creatine increases physical performance in successive bursts of short-term, high intensity exercise. The beneficial effect is obtained with a daily intake of 3 g of creatine. *This health claim has been approved by the European Commission.
Creatine monohydrate.
WARNINGS: Keep out of the reach of children. Don't exceed the recommended daily dosage. Use this product in conjunction with food as part of a healthy, balanced diet, not as a substitute for such. Store in a cool, dry place. Heat and sunlight may damage the bottle.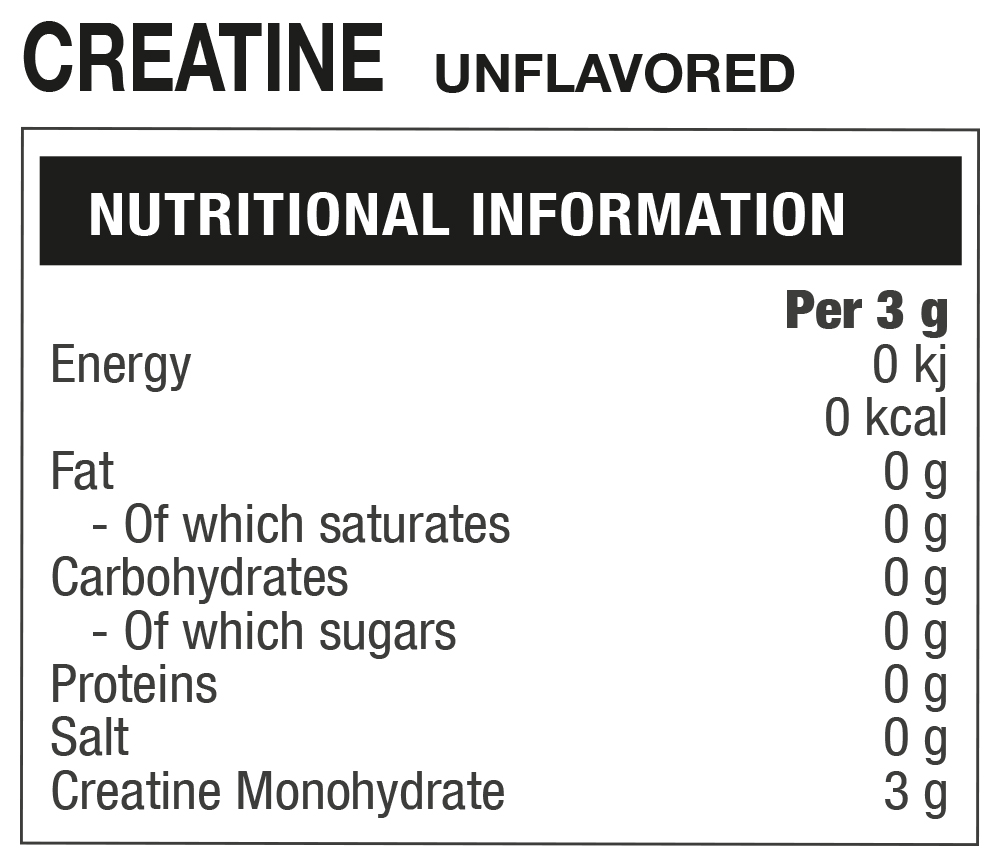 Take a daily dose (3g = ½ scoop) after the training.
Recommended daily dose:  3 g
Dose per container: 166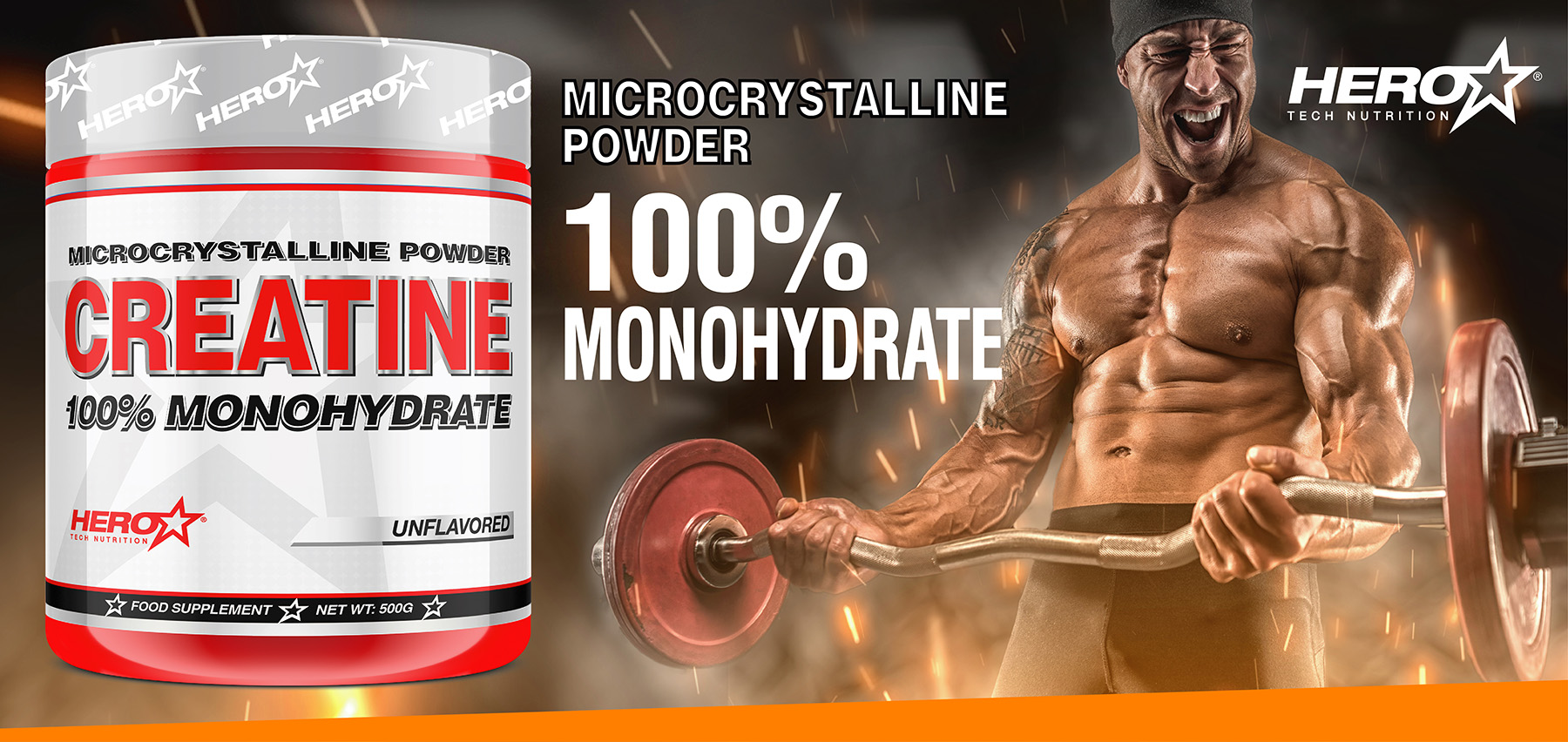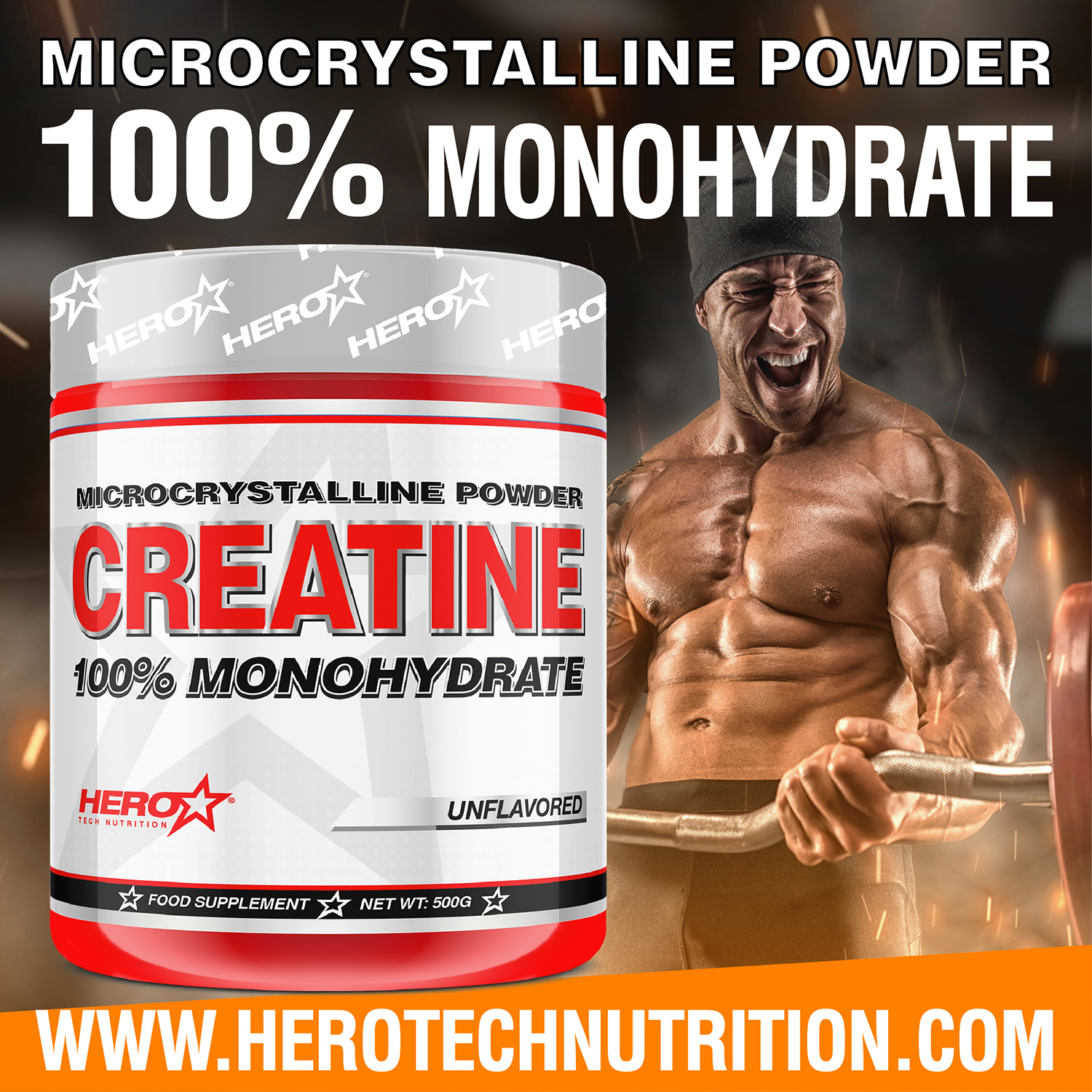 CREATINES
Hero Tech Nutrition
136
HERO TECH NUTRITION CREAHERO is a food supplement based on creatine monohydrate (Creapure®) that provides 3 grams of creatine per recommended daily dose, indicated for adults performing high intensity exercise. 300 G
PROTEINS - AMINOACIDS - CARNITINES - WEIGHT CONTROL - FUNCTIONAL FOODS - INCREASE MUSCLE GROWTH - CARBOHYDRATES - VITAMINS AND MINERALS - SPECIAL PRODUCTS - JOINT SUPPORT - ENERGY BARS - PRE-WORKOUT - BOOSTERS
Customers who bought this product also bought: